Here's Why You Should Visit Hua Hin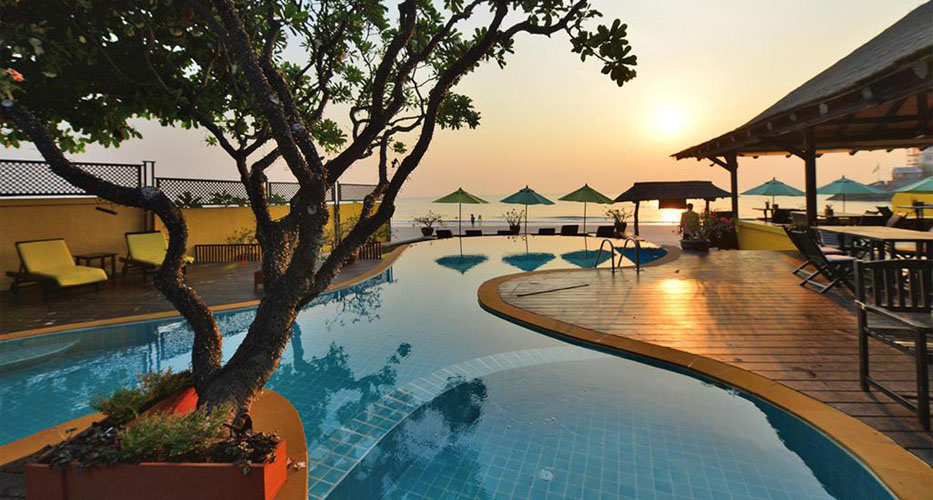 Located along the Gulf of Thailand coast, Hua Hin grew from a quiet fishing town into a favored resort town for many Thai citizens and residents. This was mainly due to the influence of the Royal Family, who built up resort palaces there as well as other infrastructure.
Seeing as it is a two-hour drive away from Bangkok, it is frequented by travelers looking for someplace quiet to spend with their families and groups of friends away from the hustle and bustle of the city. Aside from the beautiful Hua Hin resorts, why else should you visit?
Hua Hin Railway Station.
A brainchild of King Rama VI, the station is an architectural marvel. Built on a Thai concept on what being Victorian looks and feels like, the colored wood used in the construction makes this a beautiful sight to behold.
Maruekhathaiyawan Palace.
Another brainchild of King Rama VI, its Italian design was heavily influenced by the architect commissioned for the project, an Italian who wanted to leave his mark on the Thai countryside.
It features a good number of verandas and the latticework is a sight to behold. The sheltered boardwalk leading to the palace was built using material from another castle, Hat Chao Samran, that was demolished.
Cicada Market.
Considered one of the most beautiful open-air markets worldwide, this market is a magnet for those looking for trinkets such as handmade crafts and oil paintings.
Aside from the art and hand craft, you can also get to enjoy street performances by local musicians and acrobatic troops, as well as stop over for a pint in one of the several beer gardens.
Hua Hin Hills Vineyard.
It's hard to find someone who's not an enthusiast of wine in one way or another. Well, if you'd like to learn how Thai wine is made, then this visit is a worthwhile venture.
Located 45 Kilometers away from the sea side resort, include this as part of your plan if you want a break from the sunny beaches. The planned tour will be a welcome distraction for those seeking extended periods of silence and calm.